Leawood KS Commercial Cleaning and Janitorial Services
The beautiful city of Leawood, Kansas is about to witness a boon in its hygiene as we're delighted to announce that we're open for business in the city. Now companies operating out of the area can count on Crystal Clear Enterprise, Inc. for janitorial, carpet cleaning and building inspection and maintenance services.
From the moment we're given an assignment, our clients realize that we're not their average cleaning company. We've become renowned for our professionalism and acute attention to detail which makes us equipped to tackle any sanitation problem effectively and efficiently.
A Wide Range of Services:
Doesn't matter if you're a budding business with a small employee network, or if you're a global brand with thousands of workers on your payroll, we give each assignment the time and attention that it deserves. You can count on us for the following services,
Commercial Cleaning Services (cost-effective solutions that will revamp your workplace and improve the level of health and sanitation)
Floor Cleaning Services (multiple rounds of waxing, scrubbing, buffing and recoating will get rid of even the toughest of stains and breathe new life into your office floor)
Janitorial Services (OSHA compliant services that will get rid of all sanitation concerns plaguing your commercial plaza)
Specialty Services (numerous handyman services including, but not limited to, vacuuming, commercial pest control, lawn care, light duty maintenance and much more)
No matter the nature or the complexity of the task you assign us, you are guaranteed a high return on investment for your money. All our projects are always completed on time and guarantee to enhance the level of hygiene in a commercial building!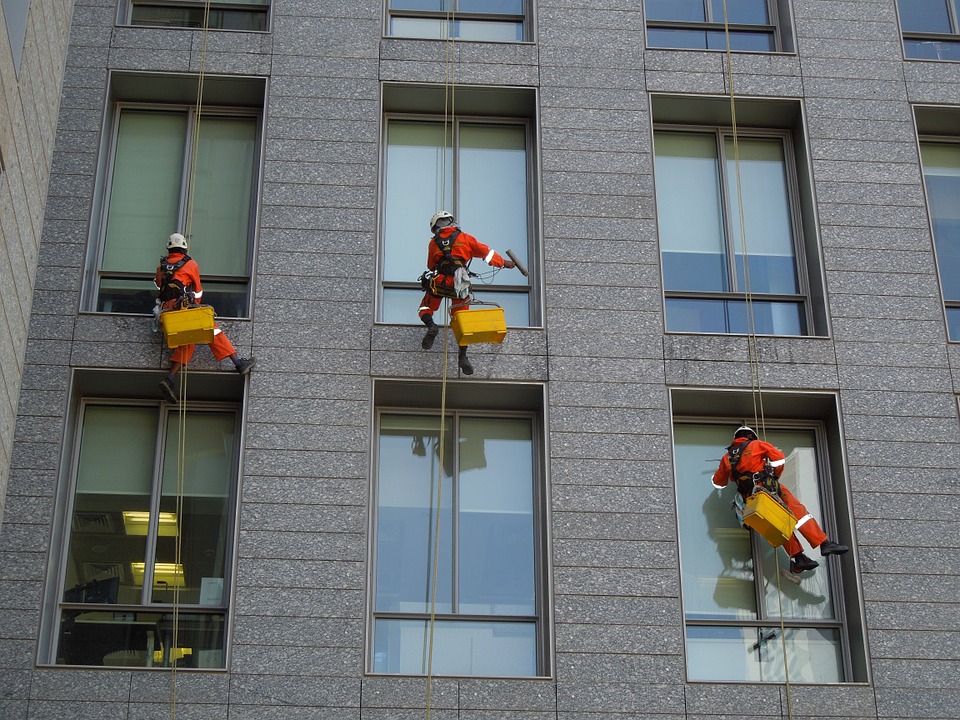 So, if you're sick and tired of dull floor or if your stained carpet is getting you down, pick up the phone, and give us a call at (816) 763-3353 to benefit from our amazing commercial cleaning services!