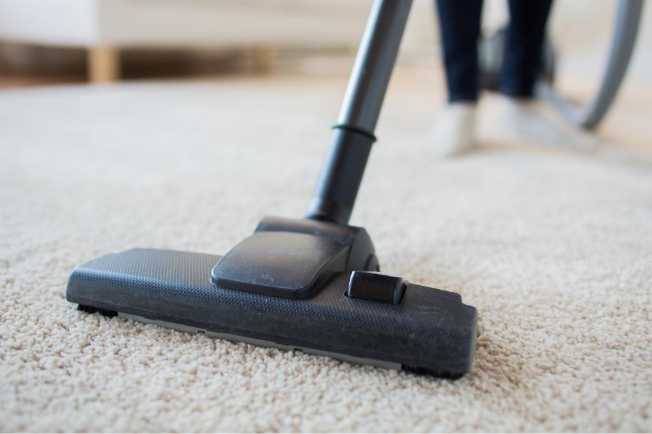 As a business company, taking care of routine workplace housekeeping chores is a part of the job. An unclean office environment translates into overall poor performance. But cleaning out carpets in a commercial area can get quite challenging.
Not only is there more space to clean, many people walking on the carpet daily can lead to faster wear and tear. Despite your best efforts at handling the situation, your carpet is going to be an eventual victim to spills and 'Oops Moments.'  
We have compiled a list of pro tips and tricks of the trade to help you smoothly sail through the seas of carpet grime. Carpet cleaning need not be taxingly eventful for the entire office. With these simple cleaning tips from the pros, getting rid of germs can be a trouble-free task for everyone.
Regular vacuuming is essential to maintaining carpet hygiene, according to a lot of experts. Remove the buildup of dirt and grit from the carpet by vacuuming it daily. Bonus tip: vacuum in several different directions instead of moving your vacuum in one direction. This will lead to faster removal of dust.
Stain removal, if left unchecked, can be a noxious nuisance that you'll have to deal with in the future. The more prompt you are in removing stains, the easier they will be to clean.
There are a variety of smelly, unsightly stains that can mar the beauty of your carpet. These can be anything from wine stains to ink stains. There is also what we like to call, 'orphan stains'; they just show up out of nowhere!   
So to remove a wine stain, experts recommend dabbing the area with white wine. It will help neutralize the red wine, causing the stain to vanish. You can use vinegar to remove white wine stains. Baking soda also does wonders for stain removal. You can use a cloth soaked with hydrogen peroxide to get rid of pesky stains as well.
The golden rule of stain removal is: blot, don't rub! Never vigorously rub a stain as it can lead to premature breakdown of the carpet fiber. Instead, gently blot the affected area.
Walk-off mats should be used to keep outside dirt from making its way inside the office. Professionals suggest placing doormats in front of office doors to ensure that employees don't track mud on the carpet.
Professional help should be relied on for most of the heavy-duty carpet cleaning.  At work, you don't have time to figure out stain-removing strategies. So hand over your troubles to us if you want quality carpet cleaning in Kansas City.
Over here at Crystal Clear Enterprises, we provide excellent commercial carpet cleaning and make sure that your office carpets are in good hands.  
We're sure the pros and cons of bonnet cleaning and rotary shampoo cleaning don't usually come up during water cooler conversations. So contact us at (816) 763-3353 to help you keep your carpets clean.