Carpet adds a unique appeal to your commercial facility; it tones down the professional setting of your office lobby and completes the trendy-office-look with a bit of comfort and style.
But with time—and excessive foot traffic—your carpet sustains damage that calls for a professional clean-up.
Timely scheduling a clean-up can rid you carpet of dust, dirt, grime and bacteria. Delaying or ignoring all the carpet cleaning services, can lead to an expensive carpet replacement or even a bacterial infection. Look out for these signs, and get your carpets cleaned immediately.
Stubborn Stains
If your carpet has sustained various stains and spots, and you are covering up the remains with plants and fancy lamps, it's time to find a carpet cleaner. Delaying stain treatment makes the stains stubborn and hard to remove. Hence, restore the original condition of your carpet and free it from wine and oil stains.
Missed A Spring Clean-Up
It's recommended that you clean your carpets every other season, but if you haven't cleaned your carpet since winter, this is the time to do so.
During winters, many people salt their walkways and pavement to prevent snow from freezing in one place. Melted snow and slat can prove damaging to your carpet's fabric.
If you don't want to replace your carpet every season, get into a habit of seasonal carpet cleaning.
Outburst Of Sinus Infection
Subtle changes in the air quality can trigger your allergies, and one of the contributors can be your carpet.
With accumulation of dust, dirt and molds, your carpet becomes a breeding ground for bacteria and germs. Buildup of dander, dust, insects and moisture within the fibers contributes to bad air quality within your office facility, which triggers your allergies. Unless you want to pay for your employee's sick days, have your carpets cleaned.
Carpet Emitting Odor
The absorbent carpet material soaks in moisture that travels with the foot traffic. Over time, your carpet develops mold due to moisture accumulation, which causes a musty-wet odor. Apart from damaging the physical structure of your carpet, this can lead to serious health issues.
Discolored Surface
High foot traffic leads to buildup of dust, dirt, oil and grime. This leaves obvious track marks on the surface. In addition to this, you will also notice discolored patches on your carpets which require a deep cleaning.
Not convinced? Here are some important benefits of timely carpet cleaning.
Why To Get Your Carpets Cleaned?
It prolongs the life of your carpet by removing dust and grime off of its surface
Improves indoor air quality by freeing your carpet of all the life-threatening bacteria and allergens
Maintains the structural integrity of your carpet by removing stains
Provides a cleaner look to your commercial facility
A clean and hygienic environment improves employee's morale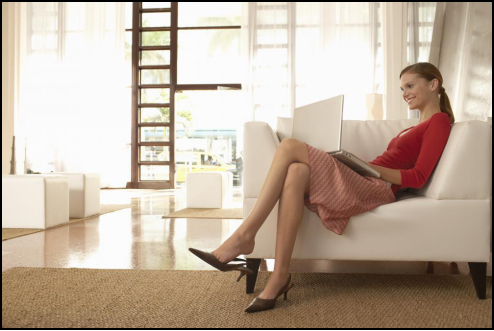 Get Professional Help
Call (816)763-3353 to get a complete carpet cleaning package from Crystal Clear Enterprise Inc. Our commercial carpet cleaning in Leavenworth, KS includes the following services: hot water extraction, dry cleaning, rotary shampoo cleaning, low moisture cleaning, and bonnet cleaning.